Ibercenter Business Centers
A business center or
C

usiness center
is a work space specialized in offering all the services that companies need to carry out their professional activities. It is a complex where hundreds of companies from different sectors coexist. They differ from coworking spaces in that users have their own private spaces. In this way, companies can enjoy their privacy and establish synergies with other businesses.
In our case, Ibercenter offers private and shared spaces, adapted to the structures and sizes of companies: offices, offices, coworking, meeting rooms, classrooms for training, spaces for corporate events, virtual offices and company domiciliation services.
Our work model is based on flexibility. We adapt to the needs of our clients to offer them the services required by their companies, regardless of their size(freelancers, startups, medium or large companies) and the time they need (for hours, days, months or permanently).
Our success is based on experience. Pioneers in the development of Business Centers in Madrid, with more than 25 years in the sector, we have helped thousands of businesses and companies to grow. Need more information?
Learn about Ibercenter business centers
We currently have three business centers in Madrid, located in the most emblematic areas of the capital.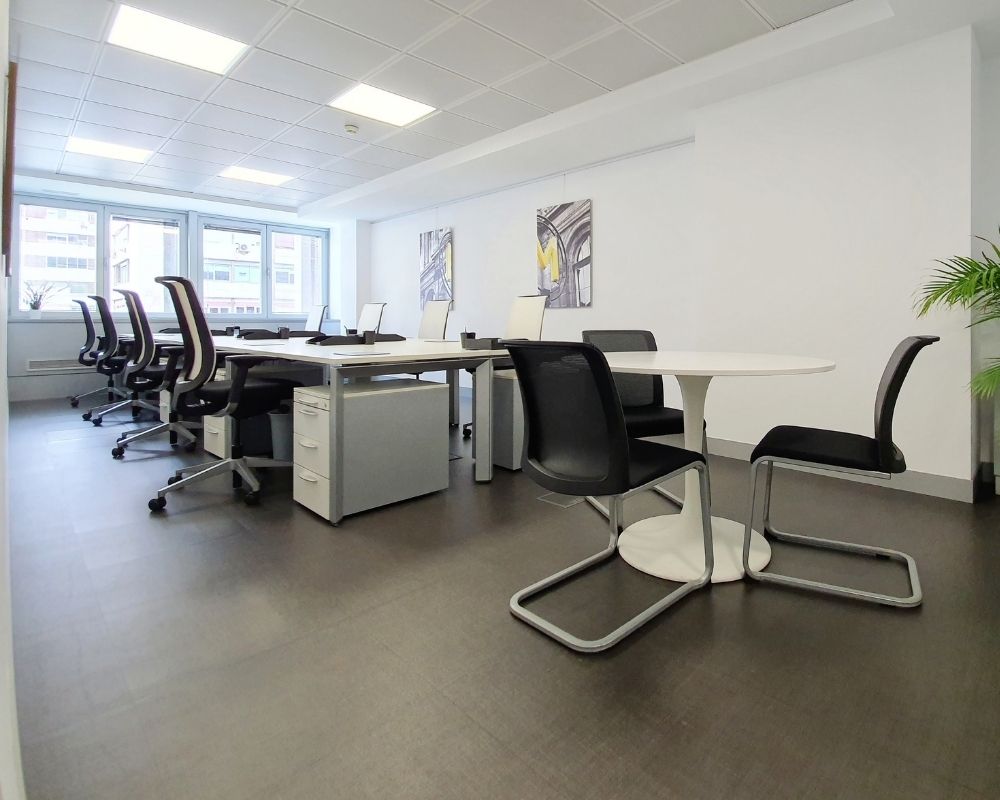 Ibercenter Azca Business Center
Our business center in Madrid with the largest surface area, more than one hundred companies located in the financial epicenter of Madrid. Located between Santiago Bernabéu, Nuevos Ministerios and Orense Street, it has a public parking lot, a hotel and a gymnasium in the same building.
Ibercenter business center services
Our business centers offer a wide range of services and facilities.
Ibercenter business center spaces