Contract now and
get one month free
Coworking and flexible offices in Madrid
Coworking spaces in Madrid
At Ibercenter, we have coworking spaces in Madrid. Modern, spacious and functional shared workspaces. Private offices and coworking spaces with shared common areas and numerous rooms.
Ibercenter offers private offices and coworking facilities in any of our three business centers: Azca, Gran Vía and Velázquez. Three areas located in the center of Madrid, very well communicated and connected, making your commute to work more accessible.
You will also have access to rooms for client meetings, job interviews, presentations or other types of business events.
Do not hesitate! If you are looking for a place to network, find new opportunities and develop your business.
Depending on the situation, there are different options of Coworking spaces oriented to increase your network of contacts, all of them giving priority to flexibility. Use your coworking space as long as you need: for hours, half a day, days, or permanently.
Our coworking spaces in Madrid are located in...
Ibercenter has three Business Centers located in the best locations in the capital. Our coworking spaces in Madrid have everything you need to develop your activity.
Our business centers in Madrid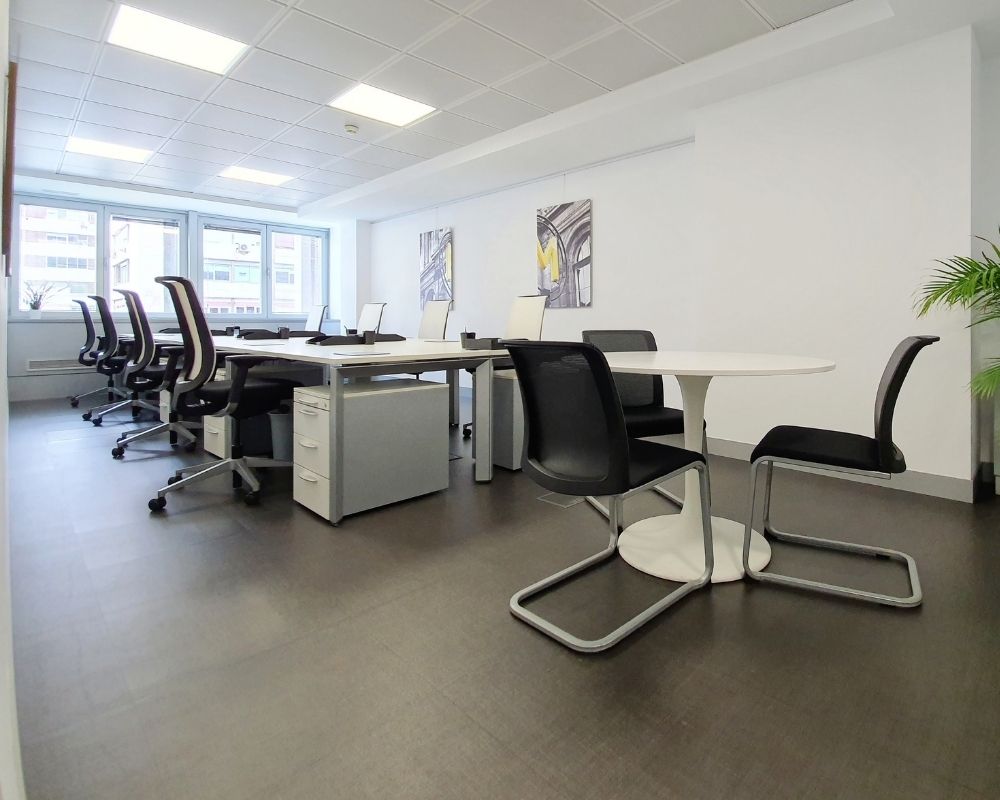 Ibercenter Azca Business Center
Our business center in Madrid with the largest surface area, more than one hundred companies located in the financial epicenter of Madrid. Located between Santiago Bernabéu, Nuevos Ministerios and Orense Street, it has a public parking lot, a hotel and a gymnasium in the same building.
Coworking spaces in Madrid
You will find a professional and relaxed atmosphere in our coworking spaces, surrounded by other professionals like you.
Characteristics of our coworking spaces in Madrid
In our business center you will find a wide range of services and facilities to make your experience with us as satisfactory as possible.
Coworking spaces in Madrid