Offices, coworking spaces and meeting rooms in Velázquez
Located in the heart of the prestigious Salamanca district, Ibercenter Velázquez is the ideal workspace for companies and professionals looking for distinction and flexibility. Our facilities at Calle de Velázquez 157 have been designed with your needs in mind. With more than 25 years of experience, Ibercenter offers flexible and high quality work solutions that adapt to the pace of your business.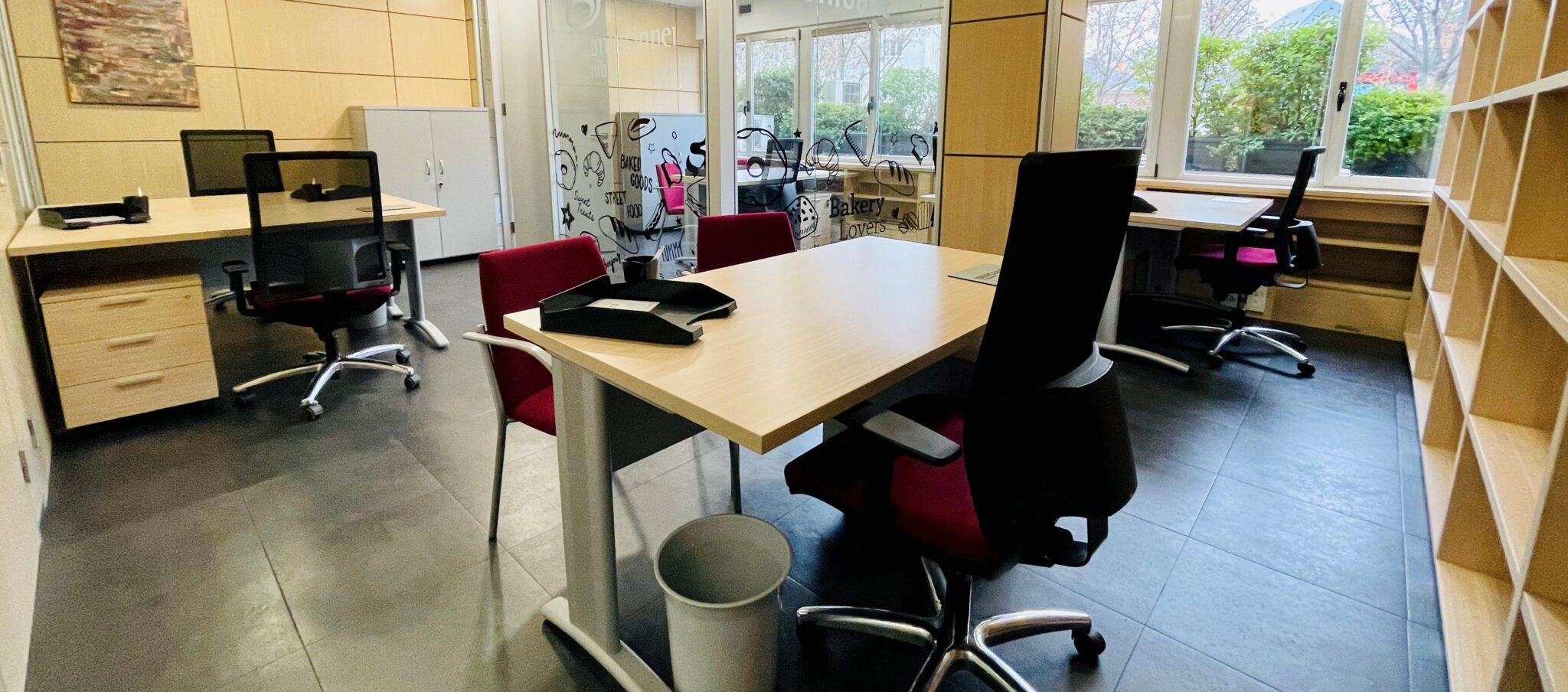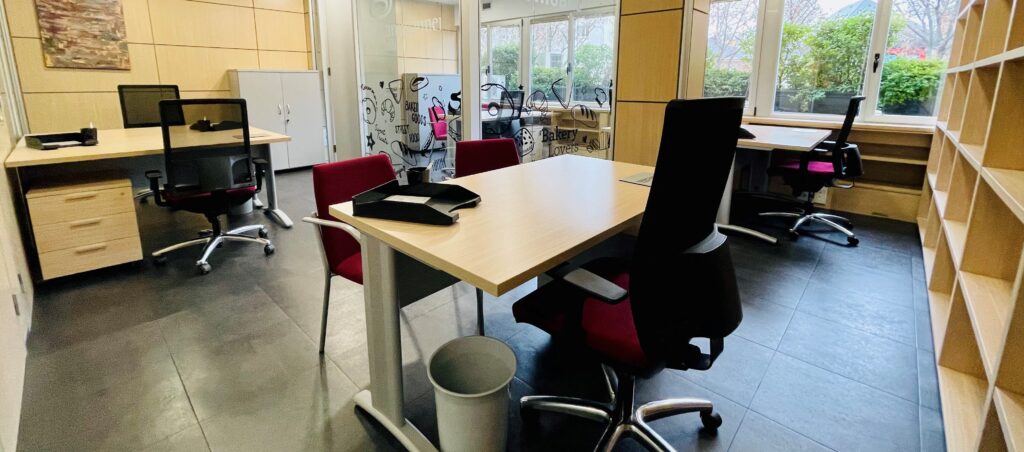 A unique "work ". A unique workspace in the heart of the Salamanca neighborhood.
At Ibercenter Velázquez, we not only offer you a work space, we become a strategic ally for the development and growth of your business. Located in the prestigious Calle Velázquez 157, on the second floor of the Vega building, we are in the heart of the commercial and business activity of the emblematic Salamanca neighborhood, next to the axis of María de Molina-Avenida de América. We offer a range of versatile workspaces to suit the needs of teams of any size. Spread over more than 1,500 m2, we have more than 40 offices, meeting rooms for rent and virtual office services.
We recognize the value of networking and have created common areas to promote meetings and interactions between professionals. Here you not only find a place to work, you join a community of professionals looking for growth and success. Being located in one of the most privileged areas of Madrid, makes our spaces ideal for meeting with teams or clients. Working at Ibercenter Velázquez, you are in a privileged location, surrounded by the vitality of Barrio Salamanca.
The best plan adapted to your business
At Ibercenter, we recognize that every business has its own particularities and unique requirements. That is why, at Ibercenter Velázquez, we focus on providing customized solutions that will boost your business growth.
Our offices at Ibercenter Velázquez, strategically located in the prestigious Salamanca neighborhood, provide a professional and personalized work environment.
24/7 access, allowing you to work at your own pace.
Ergonomic furniture to ensure your comfort.
High speed internet connection.
At Ibercenter Velázquez we have rooms designed to meet your needs, whether for team meetings, client presentations or training.
Our rooms offer:
Flexible booking on an hourly, daily or permanent basis
Audiovisual equipment for presentations
For professionals who do not require a constant physical space, but need a mailing address, our virtual offices in Velázquez are the perfect solution.
Company management in a prestigious location
Call reception and mail management services
Access to meeting rooms when you need them
Would you like to meet us?
Ready to discover what we can do for you? Come visit us and discover everything Ibercenter has in store to help you grow your business!
Discover the variety of workspaces that Ibercenter offers in the city of Madrid, designed to meet your business needs in different privileged locations in the city.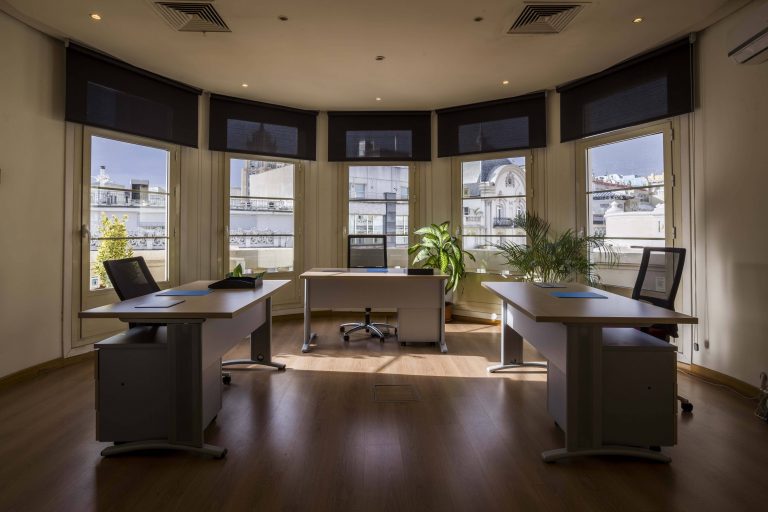 Ibercenter Gran Vía, located in an iconic destination in Madrid, with premium services and collaborative spaces for companies. Experience an inspiring environment.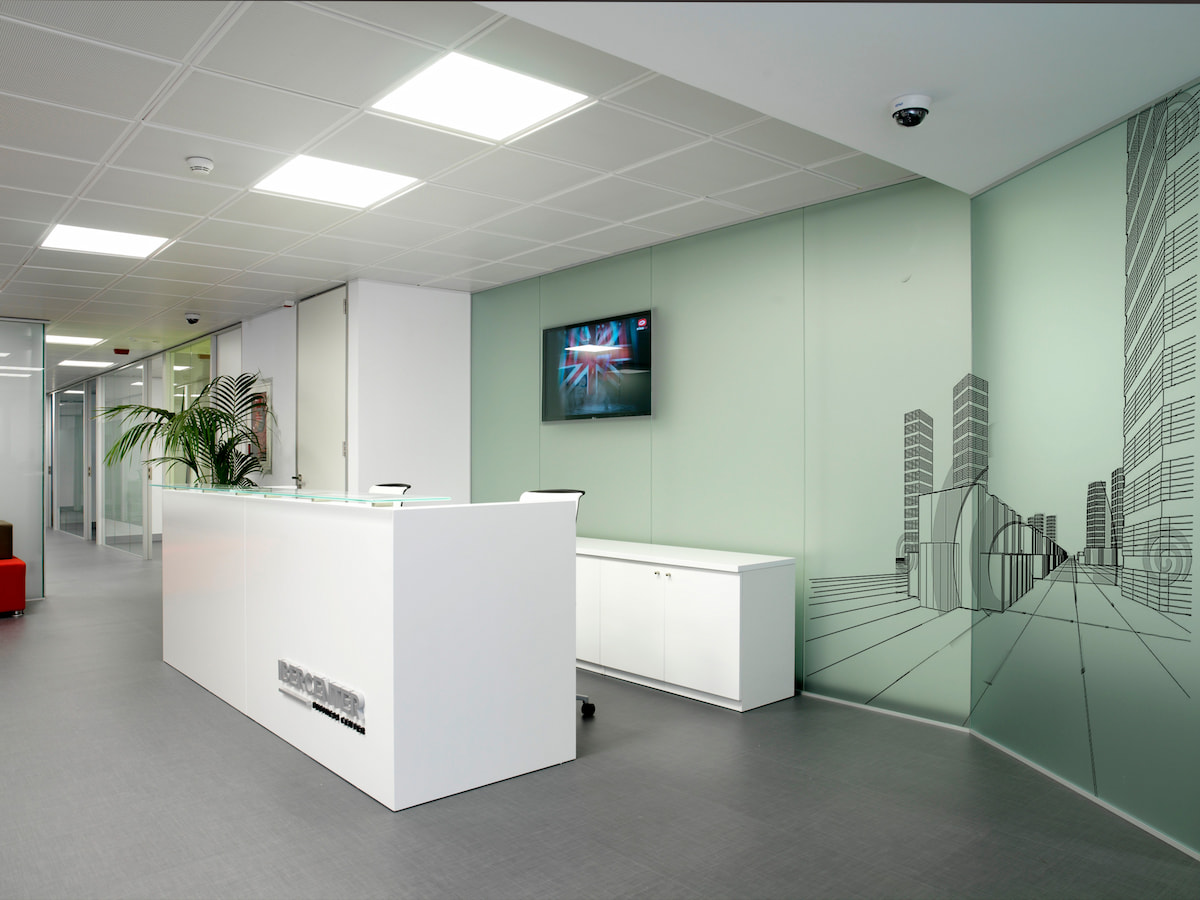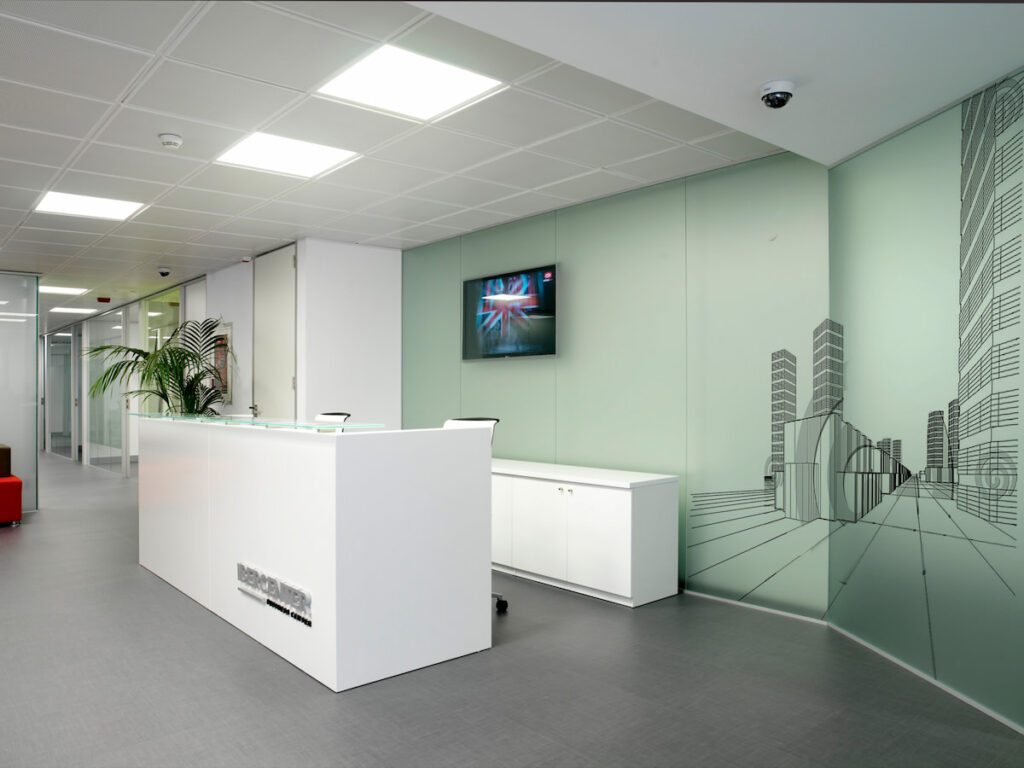 Ibercenter Azca, located in the financial heart of Madrid, offers an energetic atmosphere with meeting rooms and private offices. Flexibility and quality for your business.
Do you have any questions?
The safety and well-being of our customers are a priority at Ibercenter. We offer security services to ensure a safe and comfortable working environment. If you have any specific questions about these services, we will be happy to help you.
Locating your business in Ibercenter Velázquez means being in the heart of the renowned Salamanca neighborhood. This prime location provides access and high visibility, while our flexible and modern workspaces, including private offices and common areas, promote productivity and well-being. We offer several contract options to suit your needs.
We have a parking lot with direct access to our facilities. This adds a plus of comfort and security for all our clients, facilitating their access to the business center and providing a practical solution for those who prefer to move around in their own vehicle.