Sign up now and get a 10% discount
Offices and offices for rent in Madrid
Offices for rent in Madrid
Offices and offices for rent in the best locations in the center of Madrid: Azca-Nuevos Ministerios, Gran Vía and Velázquez. Our private spaces are adapted to your business, whether you are an individual, self-employed, small or large company. Office rental for hours, days, months or years.
If you want to do business in Madrid, locating in our offices is a guarantee of success. Close deals with your customers in the most important financial areas. In addition, you will be able to establish synergies with hundreds of companies that have grown with us. We organize Networking events where you can meet other companies, build a network of contacts, get customers or establish partnerships.
We are the best option for office rentals and offices thanks to all the services we offer our clients.
Because a business center is synonymous with flexibility, savings, social and labor relations and great presence and image.
Our options for the rental of offices in Madrid
Our locations for office and office rental in Madrid
At Ibercenter we offer our clients different sizes of offices and private offices, fully equipped, giving you the possibility to create your "office or custom-made office". Spacious and bright offices of small, medium and large surfaces in Azca, Gran Vía and Velázquez.
Our business centers in Madrid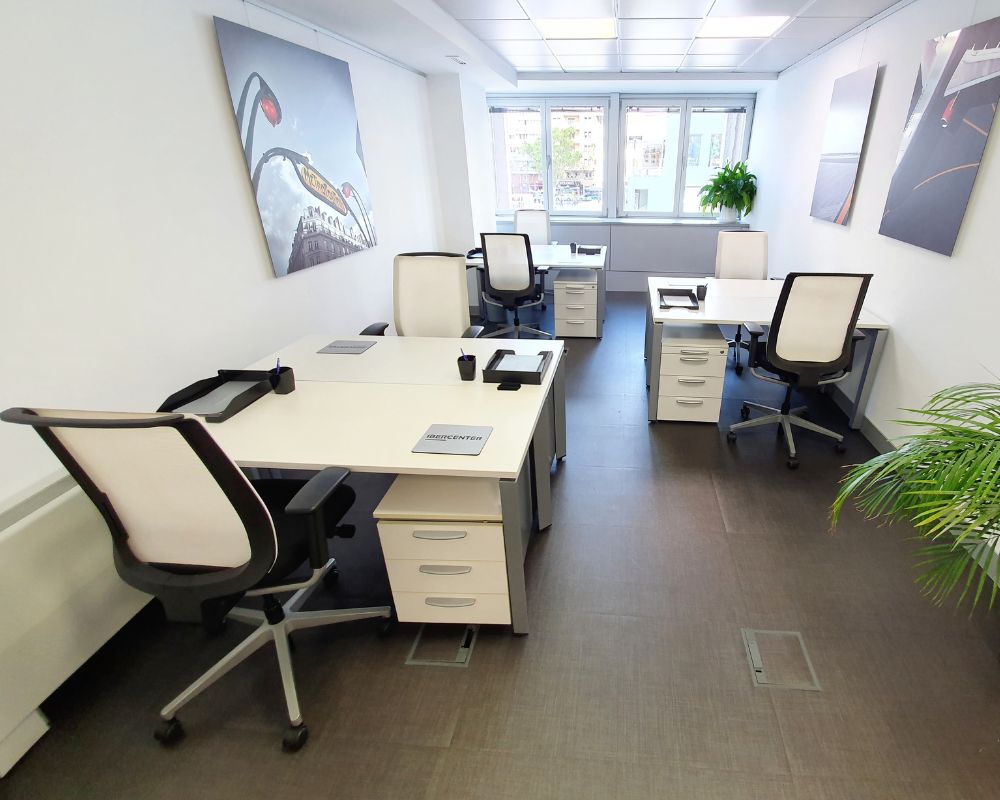 Ibercenter Azca Business Center
Our business center in Madrid with the largest surface area, more than one hundred companies located in the financial epicenter of Madrid. Located between Santiago Bernabéu, Nuevos Ministerios and Orense Street, it has a public parking lot, a hotel and a gymnasium in the same building.
Offices for rent in Madrid
Everything you need to keep your company growing
Characteristics of our offices and offices in Madrid
In our business center you will find a wide range of services and facilities to make your experience with us as satisfactory as possible.
Offices for rent in Madrid