Flexible Offices in Madrid
Find your ideal office in our Coworking Spaces
The services of our business center in Madrid
Our business centers in Madrid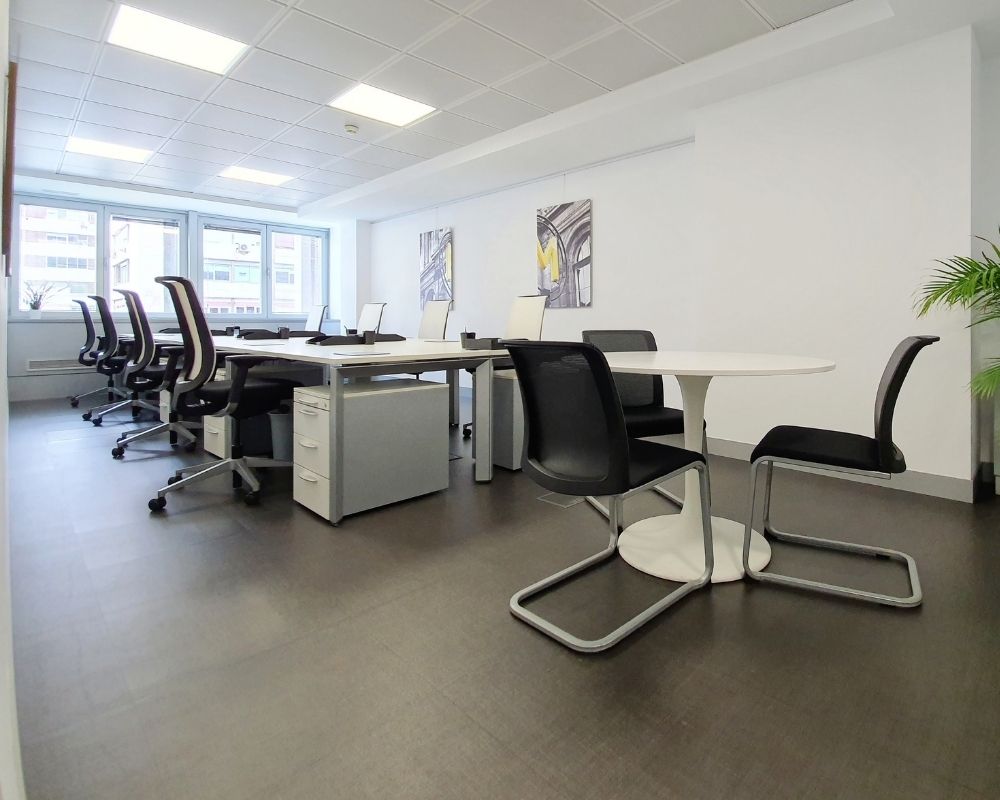 Ibercenter Azca Business Center
Our business center in Madrid with the largest surface area, more than one hundred companies located in the financial epicenter of Madrid. Located between Santiago Bernabéu, Nuevos Ministerios and Orense Street, it has a public parking lot, a hotel and a gymnasium in the same building.
Ibercenter, your business center in Madrid
We are pioneers in the operation of business centers in Madrid. With more than 25 years of experience in the sector, we offer all the necessary services for your business, in the best locations of the Capital: Azca, Gran Vía and Velázquez.
In each of our centers we have fully equipped offices, offices and rooms. Private spaces from 9m2 to 500m2 and ready with everything you need to start working.
In addition, in our business centers in Madrid you will enjoy an impeccable service, because good customer service is essential for us, with over 20 years of experience and more than 5,000 satisfied customers we continue to strive to ensure the best possible results. We are waiting for you at our business centers in Madrid.
Locations of our business centers in Madrid