Offices for rent in Madrid
We know how important it is to have a strategic location for the achievement of your business objectives, so we offer you our fully equipped workspaces in 3 major epicenters of Madrid:
Ibercenter Azca
Ibercenter Gran Vía
Ibercenter Velázquez
We help you to successfully carry out your business in the capital of Spain and for this purpose we provide you with different spaces adapted to the current needs of comfort, flexibility and security. More than 5000 satisfied customers endorse our commitment to quality and excellent customer service.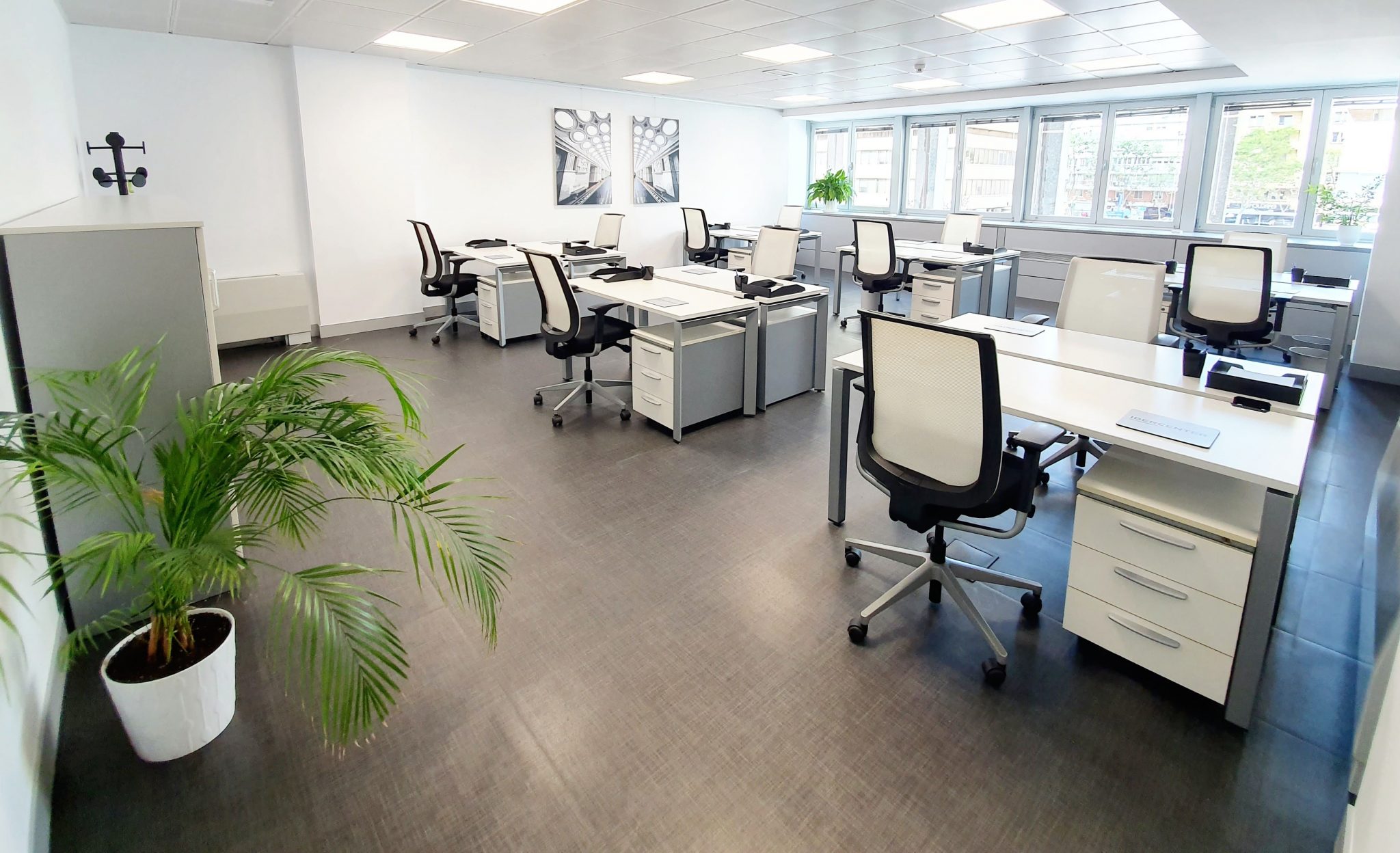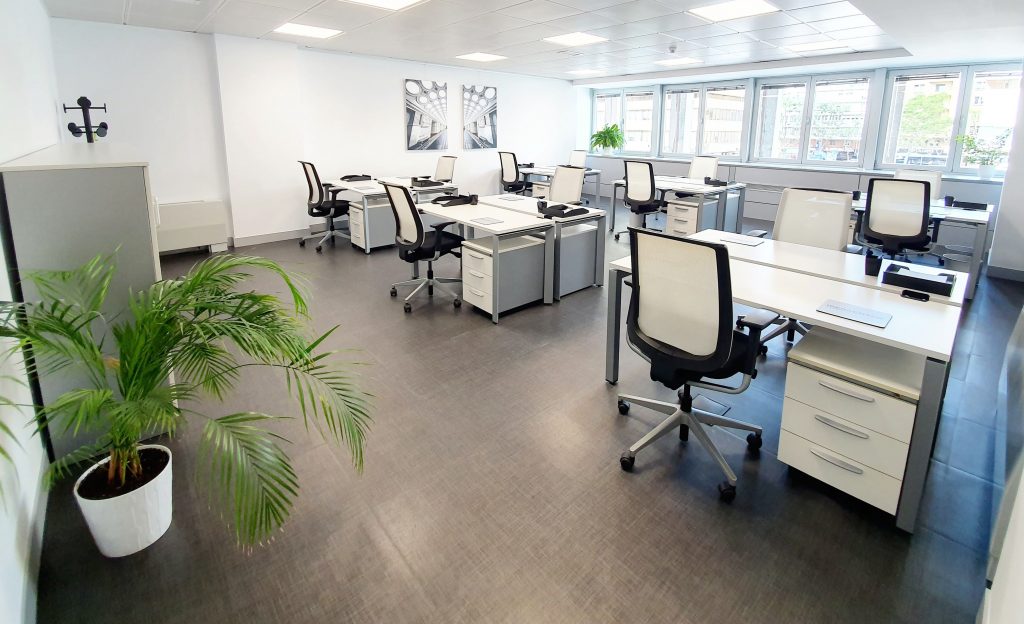 Discover the Perfect Space for Your Business Dreams and Ambitions
We want to grow with you, that's why we provide you with numerous services and work to cover every detail that allows you to feel comfortable and focus on your activities without having to worry about other aspects.
We have a variety of spaces for teams of any size, equipped with the necessary furniture and equipment to make your workday a pleasant experience. Our staff will support you in your daily business with speed and professionalism.
We invite you to visit our facilities, schedule a visit with us and discover everything we have at your disposal to project an image of solidity and exclusivity, according to your corporate and institutional values.
Your office in the best location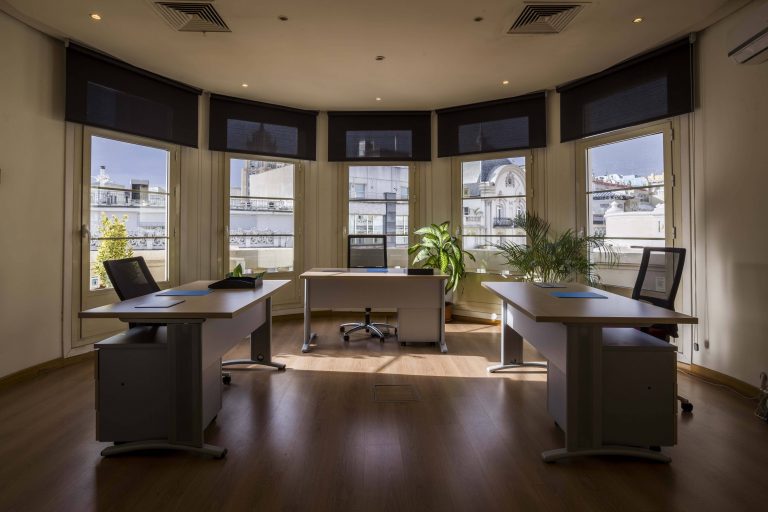 Ibercenter Gran Vía: located in an emblematic destination in Madrid, with premium services and collaborative spaces, ideal for all types of companies, from startups to international corporations.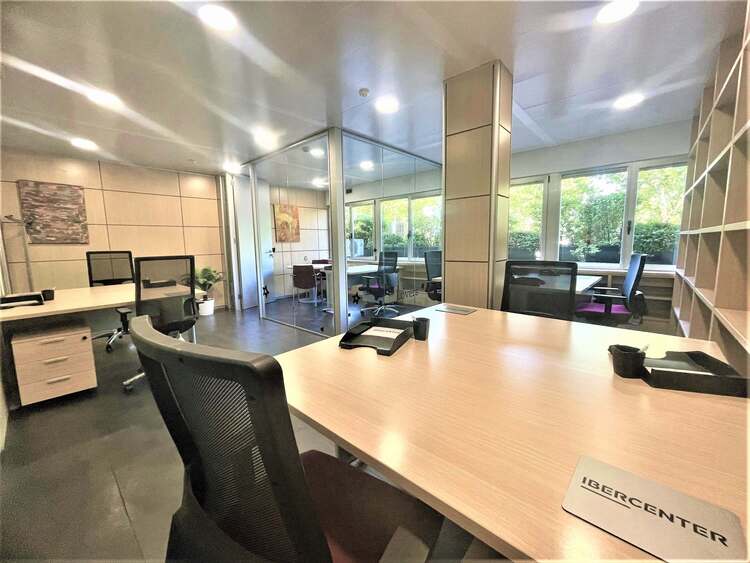 Our center in Velázquez: in the prestigious Salamanca neighborhood, with a distinguished and professional atmosphere. Modern offices, flexible coworking, meeting rooms and first-class customer service.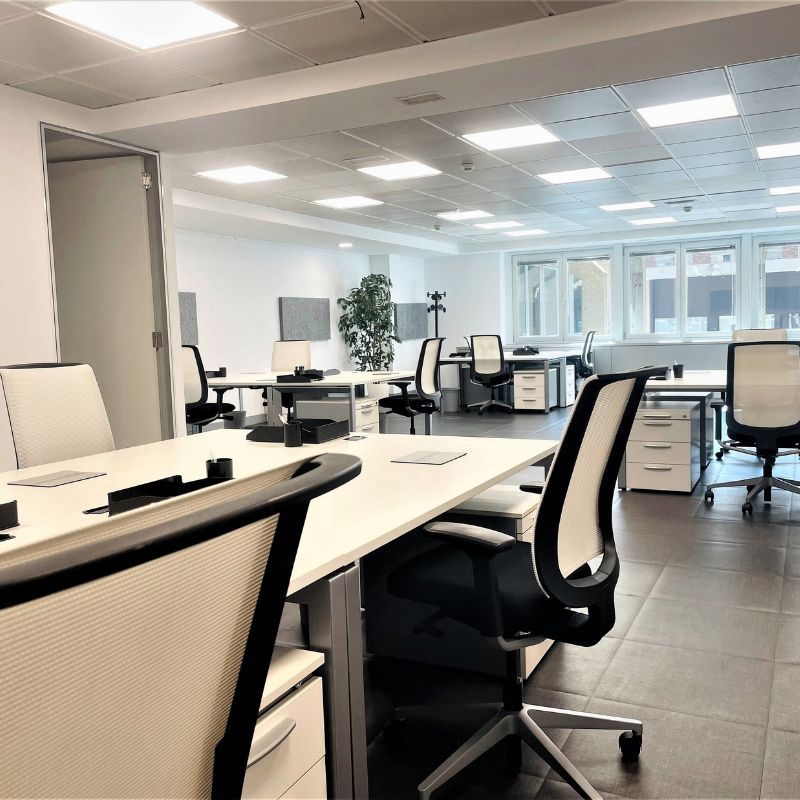 Ibercenter Azca, located in the financial heart of Madrid, offers an energetic atmosphere with meeting rooms and private offices. Flexibility and quality so you only have to focus on your work.
Would you like to meet us?
Ready to discover what we can do for you? Come visit us and discover everything Ibercenter has in store to help you grow your business!
What do you think about us?
Oficinas muy agradables, un edificio muy elegante, muy bien climatizado, un lugar de ubicación excepcional, cerca de todo. Ideal para la implantación de cualquier oficina.
La situación céntrica lo convierte en un lugar idóneo. Las instalaciones son amplias, modernas y el personal de recepción muy agradable. Sin duda a la altura de mis expectativas. Volveré a trabajar con ellos en el futuro.
Tired of looking for the perfect space?
At Ibercenter we offer you only what you need, without additional costs for services that you will not enjoy. Focus on your business without increasing your spending.
TEST A DAY
Do you have any questions?